Being in a fraternity will give you the ability to participate in many different types of activities. There are many different types of people in the fraternity, and by coming together for different events we are sure to fulfill our purpose to "advance culture" of all the men in our organization.
One of the things that makes Greek Life an unbelievable experience for its members is the sheer amount of activities and opportunities that they can participate in. Here is just a small sample of what exactly we do at Theta Chi!
Exchanges
Exchanges between fraternities and sororities are social events held to get to know members of other Greek houses. These events can range from going to the union to bowl, to challenging another fraternity to a game of football, to a barbecue, etc.
BBAs
Brotherhood Building Activities are exactly what the name entails. These are events that give us a chance to get to know our brothers better. They are member-exclusive events, and much like exchanges they also can consist of a variety of different events: Ice fishing, Ultimate Frisbee, Golf Tournaments, Video Games, Movie Nights, Meals, etc. The time you spend with your brothers will form some of the most rewarding, memorable experiences & friendships that you will have in your life, so make sure to try and not miss these!
Chapter Retreats
This is a BBA in itself! We have a chapter retreat once a semester. In the fall, we have a large retreat where we all go to a secluded location where we can have a meaningful discussion about the future of our fraternity, and what we want to accomplish over the next year.  We also have a retreat in spring to discuss our progress on the previous semester and decide if anything needs to be changed. These retreats are essential to the success of our chapter and help to maintain the motivation and energy to accomplish our goals.
Philanthropy and Community Service
We are the Brotherhood of the Helping Hand; our founders committed themselves to each other and the assistance of others. Over 150 years later, we continue to extend our helping hand to all who seek it and get out in the Fargo-Moorhead area to serve others in need.  Our philanthropy chairman works hard to find different opportunities and the brothers log hundreds of hours of service every semester.
Some Philanthropy Events we have done in the past:
Rose Sale for the YWCA, raised over $2000
Haunted House for the USO
Volunteering at Feed My Starving Children
And many more things that we do to get involved in the community
Term
Term events are for members of Theta Chi and their dates only. Our formal term is usually in the late part of the spring semester. We usually rent a couple of buses and go out of town for the weekend, where we hold a formal dinner as well as a dance. These are some of the unforgettable trips that we take, and everybody usually looks forward to this event!
Intramural Sports
We always have a number of guys that are into sports. We play soccer, basketball, volleyball, and softball towards the end of spring and into the summer. We find a lot of time to play not only intramurals but also several pickup games of almost any sport. You can usually find us on the front lawn, out on Churchill Field, or in Johnson Park south of campus playing various sports in attempts to seize every minute of the 2 or 3 days of summer that Fargo experiences in a year!
Bison Pride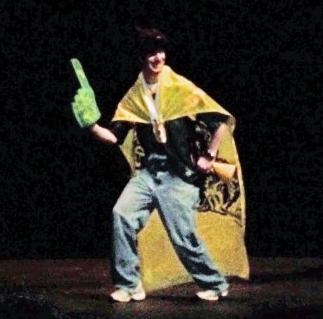 Theta Chi's maxim is "Alma Mater first, and Theta Chi for Alma Mater", and we take that to heart. As well as having academics as a top priority, our maxim encompasses all aspects of our Alma Mater and we love to show our Bison Pride at sporting events, Homecoming, Concerts and on-campus events, philanthropic efforts, etc. We also show our Bison Pride by being actively involved in student organizations on campus. We encourage all of our members to get out on Campus and get involved to get more than just a degree, but an education!
Greek Week
Brotherhood and sisterhood exist in every respective Greek house, but at NDSU we are proud to be a Greek community where we can interact as members of Greek Life. Greek week is held in the spring and put on by the Inter-fraternity and Pan-Hellenic councils, and there are various events that houses participate in. Most of the time, fraternities and sororities will team up and try and accumulate points and earn bragging rights as the winners of Greek Week!
Homecoming
There has yet to be a dull homecoming when it comes to Theta Chi. Everything from float building, to participating in the homecoming show, to yell-like-hell, to even just enjoying the parade on the front lawn…we know just how to make the most out of the whole week! This is a great opportunity to get to know men and women who are also undergraduate members or alumni members of chapters on NDSU's campus.
Travel
Every year there are several different opportunities that we get as men of Theta Chi to travel the country, gain leadership skills, and meet other brothers from around the country and Canada.
Anniversary Conventions – Every two years, the Fraternity as a whole gathers to conduct the business of the fraternity. It is an International event where we as a chapter get to travel to various parts of the United States to be a part of a weekend of educational breakouts, keynote speakers, meeting brothers, and much more!
The Initiative Academy – The Initiative Academy is Theta Chi's newest leadership experience. Designed for emerging leaders, participants explore the principles and nuances of leadership. Living together in Greek housing, they experience challenging lessons and scenarios that demand hands-on, values-based learning. The Initiative Academy occurs during non-Convention years.
Sasser President's Conference – An advanced educational experience, the Sasser President's Conference offers another weekend of some of the best operational and leadership training that Theta Chi has to offer!
Parent's Day
In great appreciation, we hold a Parent's Day every year to show our parents what their sons have been up to in the past year. Parent's Day gives us a chance to thank our Parents for their support throughout the years and show them what we have accomplished together in Theta Chi. The program for Parent's Day usually consists of tours of the house, a presentation/program for the parents, a formal banquet, and speeches made by our major executive officers.
Pig Banquet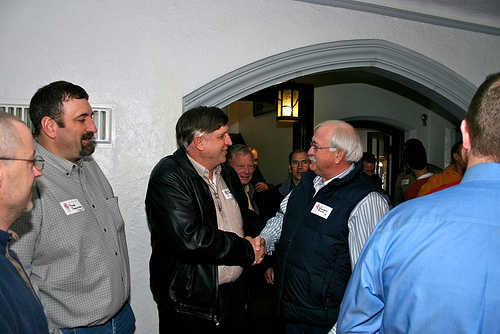 A banquet is usually scheduled around the date of Theta Chi's founding day (referred to as Founders Day; April 10th), Pig Banquet is an event we hold for our alumni to offer a day where they can reconnect with their brothers, see what the Active chapter is up to, and tour the house that they once lived in. We usually begin at the house with a social. The afternoon consists of an alumni meeting, and the Pig Roast Lunch! Then the evening includes a formal meal and dance/social at a hotel. With over 1800 initiated men, the Phi chapter has a long & proud history and men from every decade usually come back to celebrate this great day. The stories that are told and the fellowship we share at these events really remind us of the history,  tradition, and brotherly love that make Phi Chapter what it is today.
AND MUCH, MUCH MORE!